By Christopher Smith | December 10, 2019
Holiday Gift Guide: Top Ten CBD Gifts
The holiday season is upon us, and along with it comes all of the stress that can make it less than joyous for some folks. This year, take the stress out of holiday giving by tapping into gifts to aid in relaxation, wellness and joy. Trying to figure out the right gift to get the ones you love, the ones you like and the ones you just don't know how to buy for can be tough. This year, make it stress free by giving the gift of CBD.
We've compiled a CBD top ten gift list that includes specialty items that go beyond the usual fare of cbd oil and expand into great gift ideas like CBD teas, CBD gummies and even CBD dog treats. This year, show that you care by giving the gift of wellness this holiday season.
Check out the top ten CBD gift ideas this holiday season!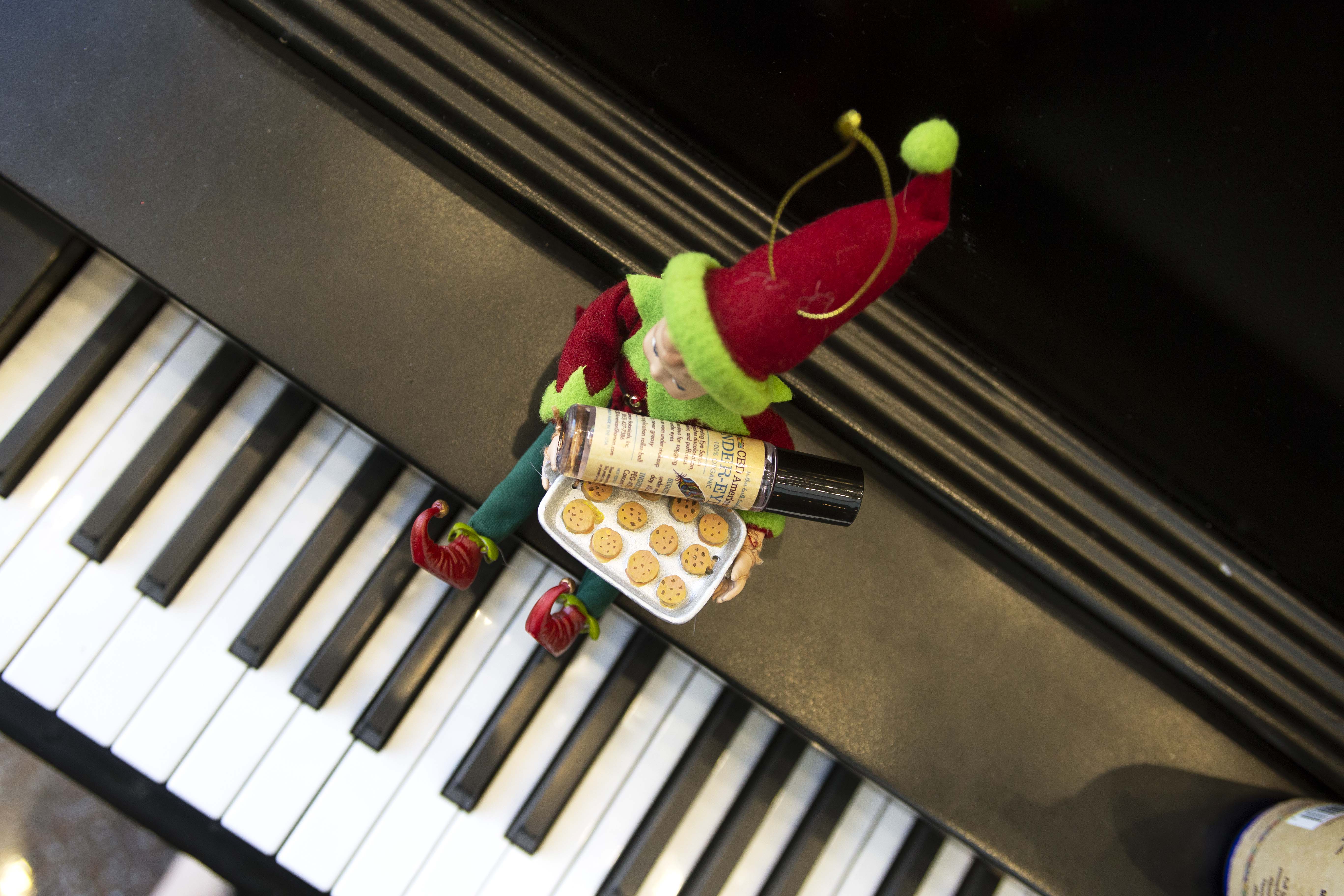 1. CBD Under Eye Serum
Hate being told you've got bags under your eyes? Tired of looking tired? Ready to ditch the concealer and reveal your true beauty? Our CBD eye serum is a topical formulation that can aid in rejuvenation and help to minimize puffiness, discoloration and natural signs of aging. Our 300 mg of CBD hemp oil may also help to control visible sagging under eyes. Best of all, this CBD ointment can be worn underneath makeup to bring about a more dewy look.
2. CBD Bath Bombs
If you're all about your self-care, slip this CBD bath bomb into the next warm bath you're running and let it work it's magic. It comes in three scents – oatmeal, lavender/lilac and tea tree/mint. Once it dissolves, feel free to soak up all the CBD hemp oil benefits and relax. You know you deserve it.
And if you are looking to share the love with those hardworking friends and family on your list, this is a solid choice!
3. Canine CBD Tinctures and Treats
Christmas is a time for giving – and there's nothing that says you can't give to your fur babies and animal friends as well. This product is a great way to introduce the benefits of CBD into your dog's life. Owners can administer the tincture in water through an eyedropper, especially helpful for aging animals who may have difficulty chewing.
If you are looking to stuff Spot's stocking, our CBD dog treats have a hearty beef and cheese flavor that will satisfy even the most finicky of pet palates. When it comes to gifts for pets, CBD is a winning choice all around.
4. CBD Honey Sticks
When you think about stocking stuffers, chances are you pick treats that are great for Christmas morning snacking. With our honey sticks, Santa can satisfy both a sweet tooth and a wish for wellness in one treat! Made with locally sourced raw honey straight from a cooperative farm, these little gems are a great way to snack with wellness in mind.
CBD honey sticks come in packs of ten or 100 and are produced both with and without THC, making them a hit for both stocking stuffers and holiday gifts.
5. CBD Gourmet Gummies
CBD gummies are a novel way to indulge while keeping wellness, health and relief in mind. These CBD gummies are unique and the concentrated amount of terpene rich CBD hemp oil in them is configured to optimize benefits. Choose from seven delectable flavors, including raspberry and watermelon. These health conscious and earth friendly treats are also made with healthful ingredients, so you can give responsibly and with health in mind.
6. CBD Teas
Getting everything right for the holidays can leave you a little parched. Our CBD Tea is just the beverage that can quench your thirst and fulfill your aims for wellness at the same time. The lemon-flavored black tea beverage comes in a six-pack, and it has a crisp taste to match the seasonal air. Whether you are looking to make a splash at the holiday potluck, or just need to stock up for visitors, CBD tea is a fantastic way to stay hydrated and healthy this holiday season.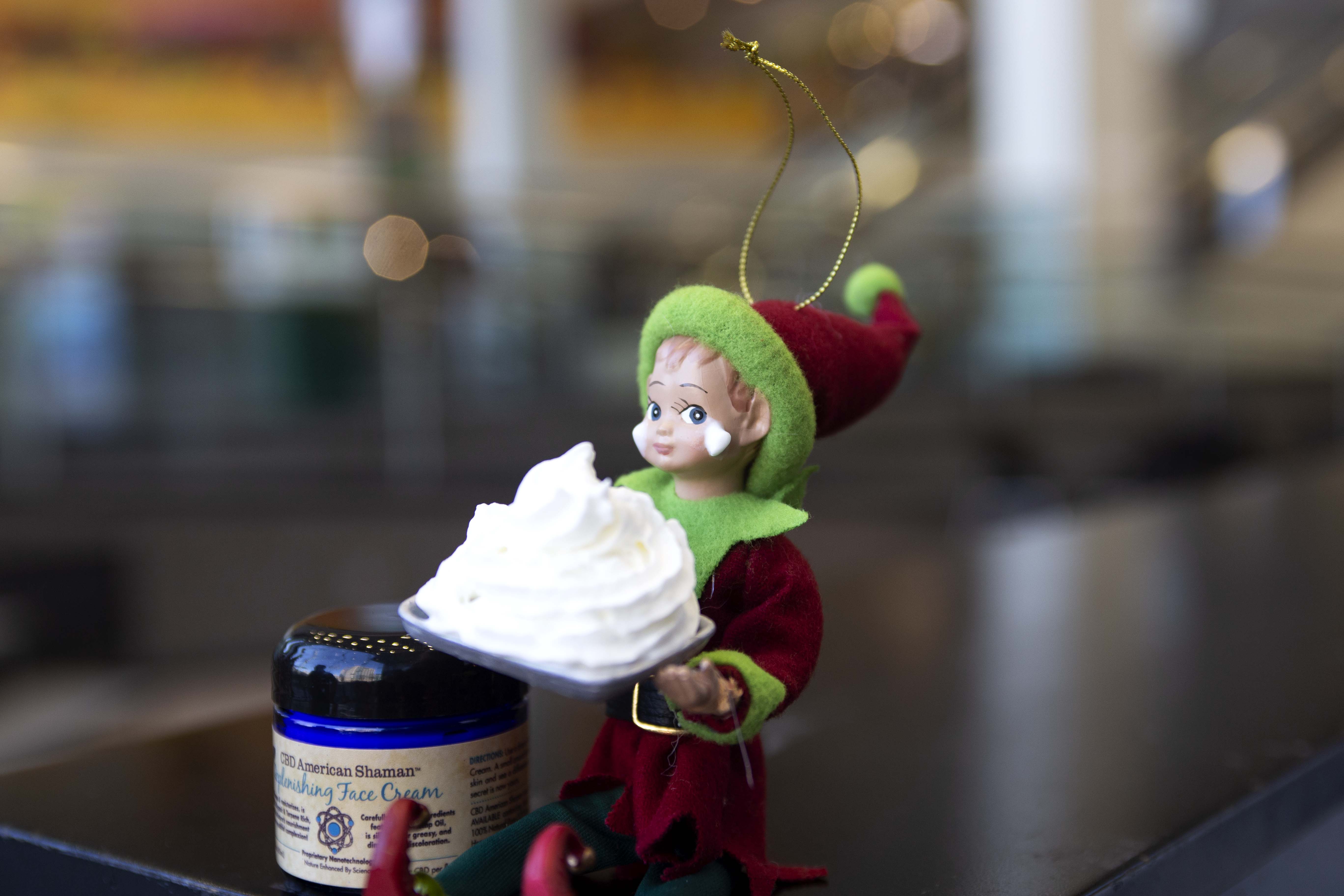 7. CBD Face Cream
This CBD topical product is a crowd-pleaser due to the way it enriches one's skin after use. Made with a bevy of stimulating ingredients including aloe vera and CBD hemp oil, this facial cream is great for those who want to give their skin a glow that would make Instagram models envious.
Whether you are looking to pamper your significant other, need a crowd pleasing white elephant gift for the office, or just want to treat yourself this season, you can't go wrong with our facial cream.
8. CBD Massage Oil
Let's face it. Shopping can be an all day, all encompassing ordeal. All of the aches that occur from walking up and down the aisles during your holiday shopping can be addressed with our CBD massage oil. Thanks to the beneficial properties of cannibidiol, our massage oil takes a simple back rub to the next level.
Available in three scents that are aromatically pleasing without being too overpowering, the CBD oil lotion is made with a blend of ingredients including CBD hemp oil that can help relieve the fatigue and stiffness in your muscles and joints.
Even better, this is the type of gift that friends and family love to recieve. Share health with your loved ones this season by showing them you have their best interests in mind. And don't forget to add an act of service to this gift by taking the time to apply and use our massage oil to pamper yourself and your loved ones. This is truly a zero waste gift!
9. CBD Gum
One thing that can bring a lot of "bah humbug" to a holiday gathering is bad breath. Clear all of that up with this CBD gum, infused with a helping of fresh mint and CBD hemp oil. It's a great stocking stuffer, secret santa gift, and also a great conversation starter.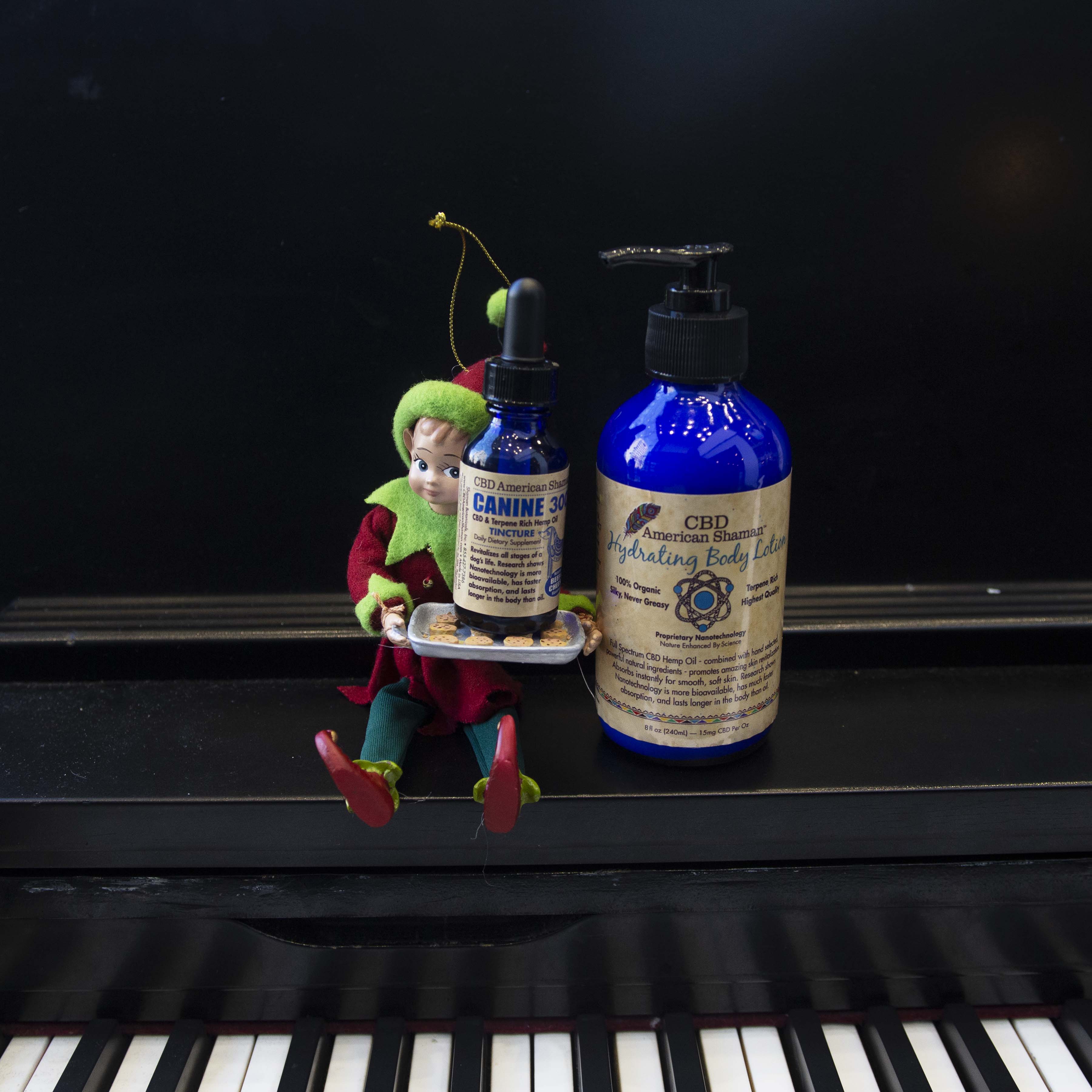 10. CBD Body Lotion
Last but not least, the CBD Body Lotion is a solid CBD ointment that is non-greasy and revitalizes your skin in this season of dryness. The CBD hemp oil is part of a sturdy all-natural mix of ingredients that hydrates and adds a suppleness with consistent use. In addition, this CBD oil lotion comes in regular size and a travel size for those on the go.
Whether you are a proponent of CBD, or are new to this wellness line, if you are looking to share hemp products with others this holiday season, you have a great selections of gifts to choose from. From tasty edibles for adults to CBD dog treats and even beauty products - we've got holiday shopping ideas for everyone. Whichever gifts you choose to give this season, make sure that CBD is on your list.